Environment´s information
Distances in kilometers from Chalo Cottage to places of touristic interest:
-Foz de Lumbier, 14km
-Foz de Arbayún, 35km
-Sangüesa, 29km
-Sos del Rey Católico, 38km
-Castle of Javier, 36km
-Monastery of Leyre, 33km
-Swamp of Yesa, 31km
-Swamp of Itoiz, 10km
-Pamplona, 29km
-Roncesvalles, 38km
-Forest Irati, Orbaitzeta, 41km
-Belagua, Isaba, 68km
-Roncal, 61km
-Olite, 64km
-Bardenas Reales de Navarra, 106km
-San Sebastián/Donostia, 120km
Murillo de Lónguida
Small village of 30 inhabitants located in the middle between Pamplona and Sangüesa. The church of the Assumption is Baroque-classicist of just one nave with bigger altarpiece of nineteenth-century Freemasonry and sculptures from XVII century. Above the regatta Zariqueta is the Old Bridge, medieval and of pointed arch, unique in its style in all Navarre. In its close environment you can visit the monumental city of Sangüesa, the castle of Javier, the monastery of Leire or the "foz" of Lumbien and Arbaiun.
Tours
It is located in a strategic point and opened to many interesting places:
-Pre Pyrenean foces of Lumbier and Arbayún , and its interpretation centers of the Nature
-Pamplona
-The Monastery of Leire, the Castle of Javier
-Valley of Roncal and Salazar
-Weapon factory of Orbaitzeta
-Forest Iratí
-Collegiate of Roncesvalles
-Medieval village of Olite, with a wine Museum, the wine cellars and the medieval castle-palace
-Medieval village of Ujué, with its fortified church
-Medieval village of Sos del Rey Católico
Activities
Hiking, horse riding Horse Riding Club Equestrian Arbayún, ultralight flight from the Flight Center of Lumbier, Swamp of Itoiz 10 km away, swamp of Yesa to 30 km, and different possibilities of routes and excursions to places of Navarre which house cultural, historic, environmental and gastronomic wealth.
WHERE TO GO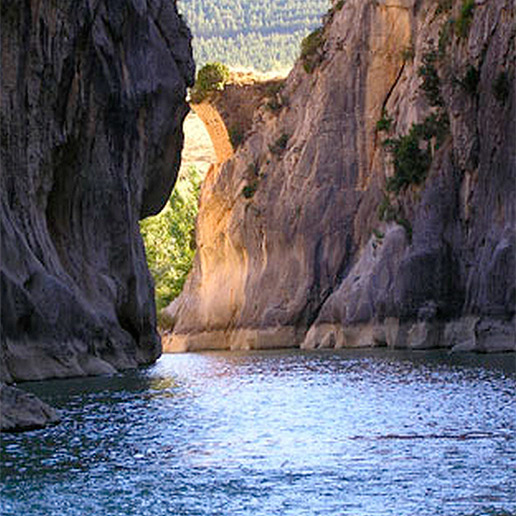 Foz de Lumbier
Es una profunda y estrecha garganta en torno al río Irati de una longitud de algo más de un kilómetro y un desnivel máximo de 120 m. Reserva Natural ideal para disfrutar de un paisaje impresionante, p...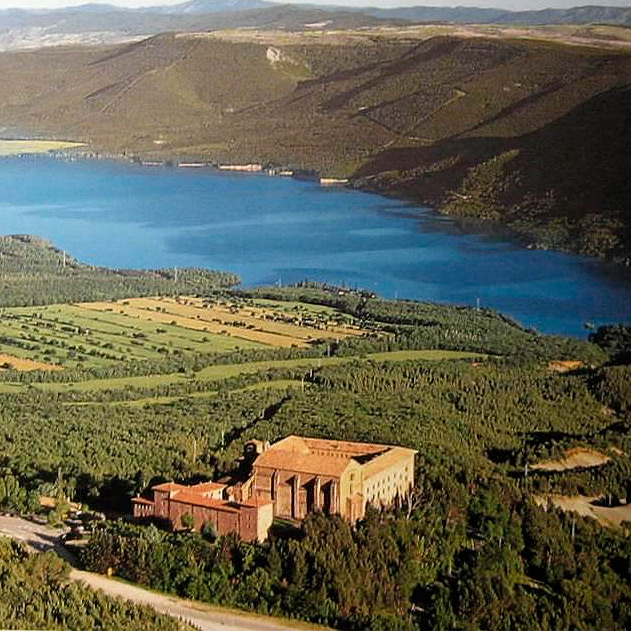 Monasterio de Leyre
Uno de los mejores monasterios de España situado en un bello entorno natural en el que un románico naciente aflora de manera singular de los siglos XII y XII. Y cerca se encuentra el embalse de Yesa c...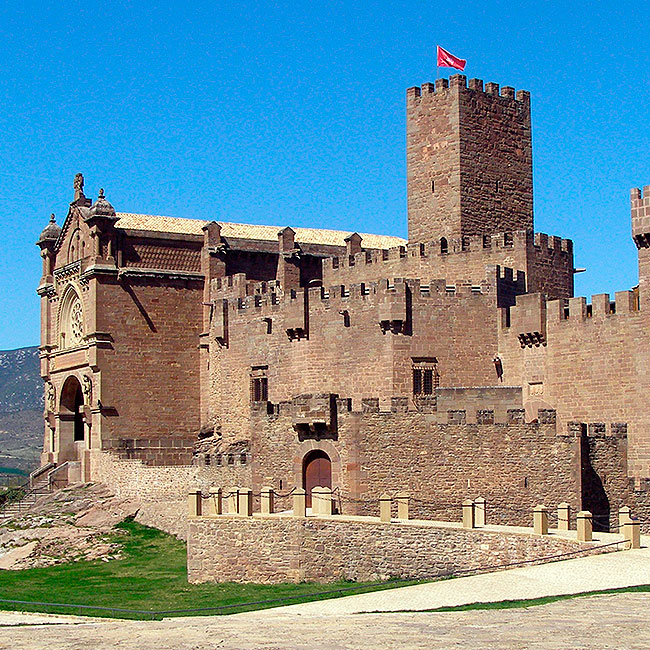 Castillo de Javier
Sus torres almenadas recortan el cielo reforzando su encanto medieval. Cuna de San Francisco Javier, a 8 km. de Sangüesa, al que peregrinan miles de navarros en la Javierada. Su conjunto arquitectónic...
UPCOMING EVENTS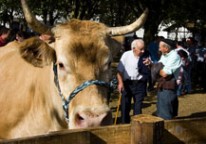 Ferias de Elizondo
En Elizondo, del 26 al 27 de octubre
Las Ferias y Mercados que se organizaban periódicamente en numerosas localidades navarras continuaron siendo, hasta comienzos del siglo XX, el principal centro de compra venta de los consumidores. En...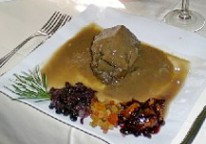 Jornadas Gastronómicas de caza
En Baztan, del 12 de octubre al 30 de noviembre
Con la llegada del otoño, la caza se convierte en uno de los principales reclamos del Pirineo Occidental navarro. Aficionados a la práctica de este deporte y amantes de la buena mesa tienen una cita i...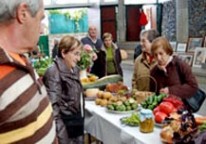 Baserritarren Eguna
En Arantza, 1 de noviembre
La verde monotonía de los montes del norte de Navarra se rompe con la presencia de enormes casas aisladas entre sí. Son los caseríos. No son sólo casas, también conforman una forma de vida dedicada a ...